One of my favourite things to wear at the moment* are leggings and tunics. I find them very comfortable (and forgiving), without being a pair of daggy track pants and an old t-shirt.
*'The moment' being somewhat chubby around the middle. Well, around the general everywhere actually!
I found I had a fair few black or dark tunics/long tops (aren't all our wardrobes filled with black?!) and two pairs of black leggings. But I don't like wearing entirely black, so I ventured out and picked myself up a pair of these 'tribal' leggings.
I especially like these ones as they are cut well - you can easily wear them with boots, but they flare just a little at the bottom to be flattering enough to wear them with shoes too. Versatility, my favourite!
I like the uneven hemlines of my outfit today. Just long enough to swish when I walk. In fact, as I walked down the hallway this morning to get a pair of shorts for Elliot, I walked the catwalk walk. Just because I could. And it made my tunic swing.
Outfit breakdown
Tunic: Warehouse
Leggings: Postie
Swing Cardigan: Millers
Boots: Farmers
Earrings: a gift (made from Mother-of-Pearl)
My high class wardrobe strikes again!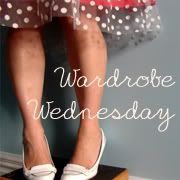 PS: Sorry for the terrible, full sunlight, shadowed, crooked photos today!